A live Facebook post is exciting because entrepreneurs realize they can broadcast spontaneously and let their potential clients know all about the exciting events happening in their company. No more laborious YouTube editing, no special lighting needed, just fast and loose freedom of expression! Except sometimes it's too fast and too loose. The presentation has become so casual that viewers aren't paying attention to your message because they're too busy watching you squint or struggling to hear what you have to say (or trying to figure out your point). So, how can you get a better live video without losing the air of spontaneity? Here are three simple ways to make your next live Facebook post better:
Have a Plan  It's good to get excited about what you do, but make sure there is a plan of some kind when you go live. Even a bulleted post-it note in your line of sight is better than nothing. The newness of a live Facebook post is gone and blathering on without a point is no longer cute – it's annoying. Make sure you know what your promoting, can convey when it is happening or why it's important that your potential client needs the information. A little marketing strategy goes a long way. People don't like their time wasted and your message needs to have value so people will stay tuned in.
Hold Your Phone or Tablet Higher (or get a tripod and then don't place it under your chin). Maybe one of my biggest pet peeves when I watch live video. No one wants to see up your nose or more then one of your chins.  A little harsh but true.  Because if you hold your camera wrong, it doesn't matter if you are Skeletor you are going to look like you have multiple chins and that is distracting. Which was not what you wanted to be remembered for when you decided to turn on that camera. (Another tip would be… look at your camera lens not into the distance, eye contact is good thing.)
Have a Call to Action. Now that you have gotten to the point of your video, what would you like the audience to do with that information? Do you want them to call you? Comment? Sign up for your emails? Check in tomorrow for the second part in your video series? No matter how good you look and sound on your live broadcast, you need to tell your audience what the next step is so that you can get the best return on your investment. Because even though this cost you nothing, you know your time is never free.
So, have you posted live on Facebook for your business? Tell me how it went in the comments below.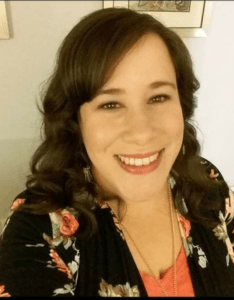 Diane Labazio is the Founder and Brand Strategist for Creative Solution Consulting. She loves to help small businesses figure out their best marketing strategy whether it's in person, in print or online.  Diane loves to create whether it's brainstorming with a business or creating chaos in the kitchen. You can connect with her on Facebook or Linkedin.
Save
Save
Save
Save
Save
Save
Save
Save
Save
Save
Save
Save
Save
Save
Save
Save
Save
Save
3 Simple Ways to Make Your Next Live Facebook Post Better